Santander staff were not trained properly and didn't grasp customers' circumstances or the level or risk they were prepared to take
by Will Stone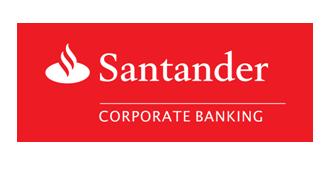 Santander was fined £12.4 million yesterday for giving nearly 300,000 customers bad advice.
The Financial Conduct Authority (FCA) said it had uncovered "serious failings" in the investment advice the bank gave to about 295,000 people - most of them pensioners.
Santander staff were not trained properly and didn't grasp customers' circumstances or the level or risk they were prepared to take, the FCA said.
The bank also failed to make sure information was clear and didn't regularly check the suitability of investments.
The FCA said customers were at "significant risk" of receiving bad advice between January 2010 and December 2012.
Santander signed people up to nearly 350,000 investments worth £7 billion over that period.
The poor advice was exposed by a mystery shopper probe carried out by former regulator FSA at banks in 2012.
It caught Santander staff telling customers that their investments will "likely double" and that "in 10 years it will beat cash by 87 per cent" even though the term was for five years and returns were not guaranteed.
Customers were generally aged 60 or over and the average investment was £24,000.
Left Economics Advisory Panel co-ordinator Andrew Fisher welcomed the fine but said Santander bosses should face charges.
"In the wake of the bank crash and the scandals of PPI and Libor, this is yet another example of the corrupt UK banking culture which has ripped off people and small businesses.
"Scandalously it is clear that Santander encouraged staff to mislead financially naive and vulnerable elderly customers into buying inappropriate products."
Santander said it has since overhauled parts of its business.
It will contact affected customers and compensate those left out of pocket but the FCA said redress was likely to be minimal given that investment returns have been boosted by rising stock markets in recent years.
This article first appeared in the Morning Star